General Cargo Planning
Data Import
User-customizable Electronic Data Interchange (EDI) allows seamless integration of SimpleStow GC in to your in-house information system, and enables you to exchange cargo data with your business partners.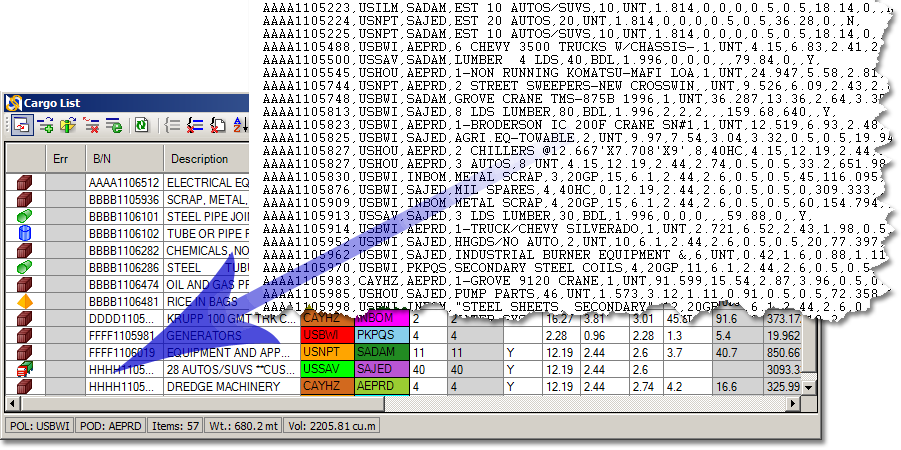 SimpleStow GC provides a facility to import voyage schedule and cargo data, including custom user-defined properties and flags, from structured text or spreadsheet files.
Your customers and partners don't have to struggle finding means of sending you cargo data and characteristics in a rigid electronic format. Instead, you can accept these data in a simple custom text file and easily instruct SimpleStow GC how to import it.
In an interactive dialog you can quickly set up and save for future use a template that the program will follow when importing external data.
There may be multiple sources of cargo information. SimpleStow GC allows creating a collection of custom templates to import cargo data from various sources.